The healthcare industry in Japan has grown significantly in recent years, and medical tourism is quickly becoming a major draw for international visitors. With its diverse array of medical services, growing infrastructure and cutting-edge technology, Japan has become a global hub for medical tourism.
Japan has long been known as one of the world's top destinations for medical care, with its highly experienced medical professionals, advanced medical equipment, and world-renowned research capabilities. In addition, the country is home to a wide variety of medical services ranging from traditional Japanese medicine to more cutting-edge treatments.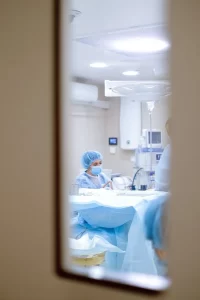 The Japanese healthcare system is geared towards providing high-quality and affordable medical care to its citizens, and it offers a wide variety of services for its international visitors. Visitors to Japan can take advantage of a variety of medical treatments, ranging from traditional therapies to advanced treatments such as stem cell therapy, robotic surgery and advanced imaging technologies. In addition, many of the country's top hospitals offer a range of medical services and treatments that are tailored to the individual.
In recent years, the demand for medical services in Japan has increased significantly, and the number of medical tourism visitors to the country has grown significantly as well. In part, this is due to the fact that medical services in Japan are often more affordable than those in other countries, making it a more attractive destination for those seeking medical treatment abroad.
In addition, Japan offers a strong infrastructure for medical tourism, including an extensive network of hospitals, clinics and laboratories. This infrastructure includes state-of-the-art medical facilities, experienced medical professionals and a wide variety of medical treatments and therapies available.
The Japanese government has taken steps to promote medical tourism in the country, making it easier for international visitors to access the country's top-quality medical care. The government offers a number of incentives and resources for medical tourism providers, as well as providing a wide range of medical services and treatments for foreign visitors.
Medical tourism is a growing industry in Japan, and it has become an increasingly important part of the country's healthcare system. By providing advanced treatments at affordable prices, Japan is an attractive destination for those seeking medical care abroad. The country's infrastructure, experienced medical professionals and commitment to providing high-quality and affordable care will continue to draw international visitors to Japan for years to come.